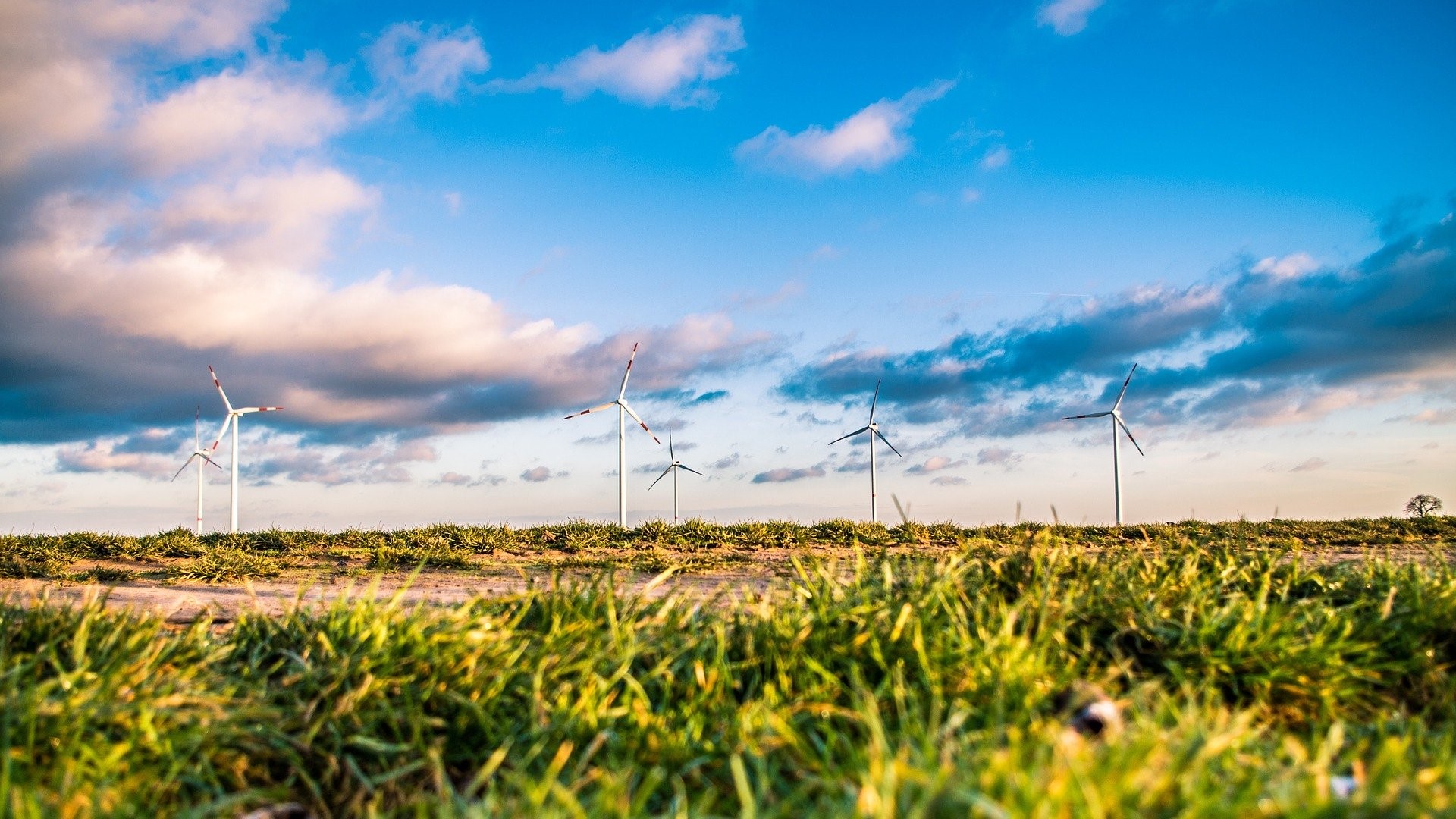 Energy Transition in Africa – By Francisco Pimenta de Castro
The Growth of Sustainability Metrics
Africa produces only 2% of global CO2 emissions when it comes to energy, when at the same way it integrates some of the most vulnerable countries in the world. Africa not only has the richest solar resources in the world, with a production of 1% of global solar energy, but it is also an abundant region in resources, such as cobalt and platinum which are crucial regarding the energy transition process.
In order to achieve levels of sustainable development in this region, especially in the energy sector, it is necessary to consider several factors. Firstly, to obtain an idea of the current situation of local energy, secondly to measure the condition of development and progress towards sustainable purposes and, finally, depending on the energy decision to be considered, also to alert political and decision-making agents for a greater awareness of this long-term mindset.
Africa presents enormous energy challenges due to significant population growth, and constant transformation of the sustained economic development. It has been adopting metrics for sustainable development in renewable energy but continues to rely heavily on its resources in terms of oil and gas and biomass, thereby attracting environmental constraints. It is possible to state that 600 million people in Africa still do not have electricity, and 730 million people rely on traditional biomass, like wood fuel and charcoal. There is a 23% capacity for renewable energy, namely wind, solar, geothermal, large hydro. However, about 34.2 billion / year are needed to ensure the attainment of SDG 7 regarding affordable and clean energy by 2030.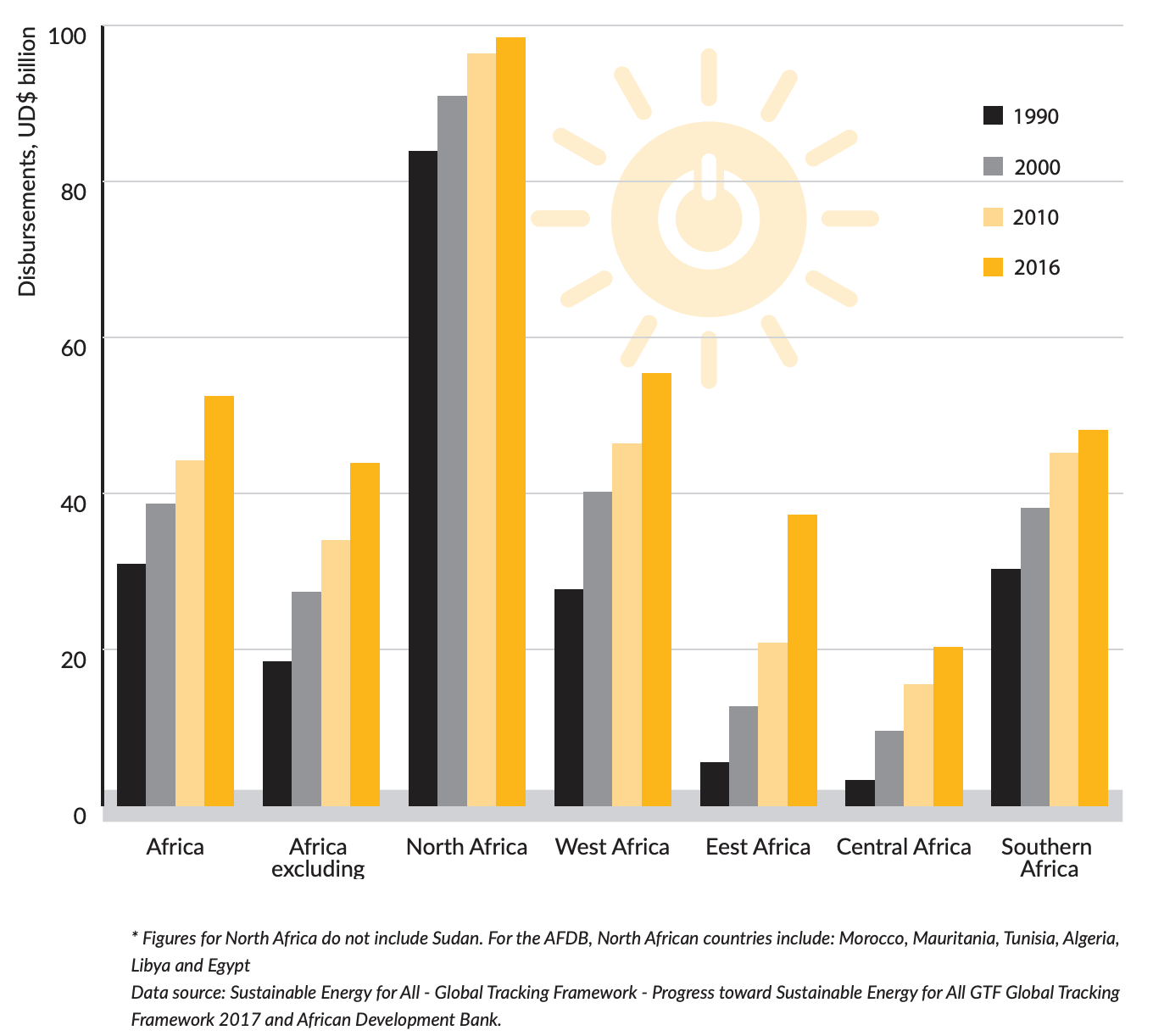 Since 2013, the percentage of people without electricity in Africa has decreased. Excluding North Africa, this change has been driven mainly by strong efforts from Nigeria, which increased from 43% in 2000 to 58% in 2014. In Kenya, from 16% to 36%, Ethiopia from 13% to 27% and Tanzania from 10% to 16%. East Africa has proven significant progress, with electricity access to the population in rural areas rising from 13% in 2000 to 37% in 2016, compared to 70% in urban areas.
Access to new energies, as well as investment in infrastructure, is not just about meeting the costs of adding a new generation of renewable electricity or leading to decarbonization via accelerating investment in decentralized renewable electrification. The sustainability metrics are mainly focused on allowing new and better opportunities for human and economic development, proposing a healthier planet. This requires an investment flow in other types of energy, such as clean heat and clean fuels, leading to a greater tendency towards diversification in lifestyles, industrial innovation, accompanied by digital production.
The need to foresee a 50 years long-term development path for Africa is important, as it needs to review and adapt its development agenda due to continuous structural transformations, such as increased peace and reduced conflicts, renewed economic growth and greater social progress. It is also essential to have people-centered development, gender equality and youth promotion, with a focus on a greater unity in Africa as a region, making it a global power to be recognized, and able to gather support around its common agenda. This common project should be based to a large extent, not only on energy transition patterns, but also on investment opportunities in agribusiness, health and education, promoting the well-being of the general population.
Thus, with the appropriate policies to support a strong expansion of clean technologies, and sufficient emphasis on energy efficiency transition, Africa could be the first continent to achieve a significant level of economic and industrial growth, with sustainable energy sources, playing a major and prominent role on the global agenda.
By
Francisco Pimenta de Castro
franciscojpcastro@gmail.com
References
CATÓLICA-LISBON Center for Responsible Business and Leadership /African Union Commission /African Development Bank Group /UNDP /ECA /International Renewable Energy Agency /World Bank Group