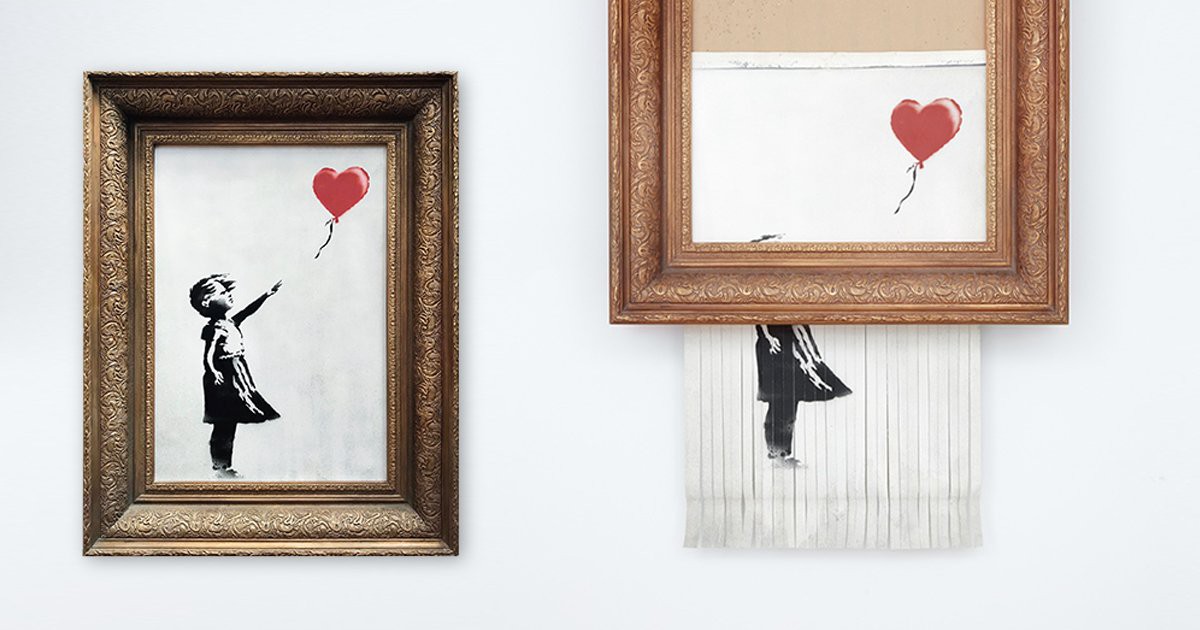 THE MOST IMPORTANT STREET ARTIST?
Banksy's career has been marked by experimentation, risk, and a daring playfulness. His stencil-heavy motifs—of rats, cops, and kids with balloons—have simply become part of a shared cultural vocabulary, reproduced (and ripped off) with abandon. Banksy is less of an artist than a global phenomenon. He's an anonymous graffiti superhero whose identity is endlessly debated by armchair conspiracy theorists and his works are pure art-market gold and make a great sensation and always attract many people, like artwork "Season's Greetings" painted in December 2018 on the corner of the building in Port Talbot, shows a young child sticking out his tongue, seemingly to taste falling snowflakes. But the other side of the wall depicts a dumpster fire, revealing that the flakes are actually ash falling from the sky.
Season's Greetings was an immediate sensation,  like the street artist's many other works, the Port Talbot mural has proved immensely popular, with reports of more than a thousand visitors a day, and some 20,000 people in total making the pilgrimage over the holiday period.  The mural, was  bought by John Brandler a very  important gallery owner and Banksy's collector was coated with resin to protect it from crumbling and was removed from the garage.
Other great example is "Love Is in the Bin", formerly known as  "Girl with Balloon "(2006), which was sold by Sotheby's last October for £1.04 million.
"Devolved Parliamet" an artwork of 2009, which is museum scaled at 108 5/8 by 175 ½ inches and features some 100 chimpanzees hard at work cavorting in the House of Commons.
Banksy  –  Devolved Parliament 
Much has been said and reported on how much the painting has been altered since its birth in 2009. It was bought by tonight's seller in 2011, and was displayed at the Bristol Museum and Art Gallery in 2009 and earlier this year.
"Banksy took it back from the owner," said Oliver Barker, senior director and chairman of Sotheby's Europe in a post-sale comment to several reporters, "and he made the chamber darker and changed the overhead lights. Artists have been doing that kind of thing for hundreds of years."
Bearing a Pest Control certificate of authenticity (the official Banksy registry), the painting sparked riotous waves of bidding both in the salesroom and on the banks of telephones during a 13-minute battle, escalating the final price to a jaw-dropping and record-breaking £9.88 million, on an estimate of £1.5 million to £2 million.
Sources :   news.artnet.com  –  artnews.com  –  artsy.net  –  theguardian.com